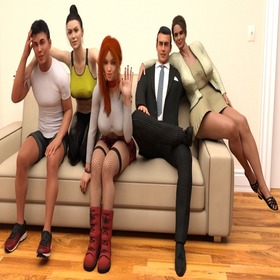 Game size: 550Mb
Year: 2020
Updated: 18.09.23
Versions: v.0.32.1Rus/v.0.42.0Eng
Description:
The game follows a young man living in a small commune with a Mother Superior, Holy Father, and two novice Sisters. However, his happy life comes to an abrupt end when the Father is arrested for financial theft, and the commune is forced to start over from scratch. They can only afford two rooms in a seedy motel, and our protagonist must now step up as the leader of the commune. It's up to you to determine the path he'll take from this point on, including the fact that he must now share a room or bed with one of the women.
Installation and play:
– Run the installation of the .apk file;
– Play.