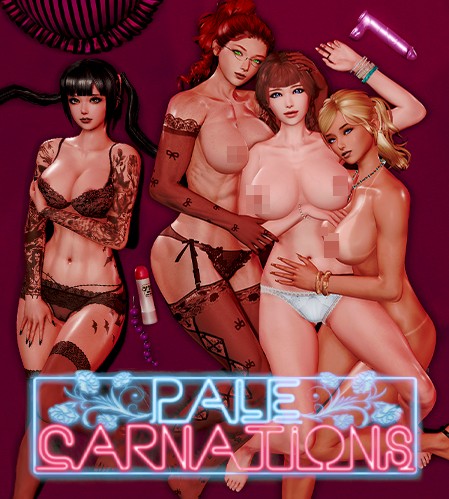 Game size: 2Gb
Year: 2020
Updated: 29.04.22
Versions: Ch. 4 Update 1 Rus / Ch. 4 Update 2 Public Eng + WT Mod Rus
Description:
In this game, you assume the role of a pre-med student with a disciplined lifestyle, committed to staying on the path of virtue. However, a childhood friend's declining influence draws you into a world of debauchery at the Carnation Club. As the newest employee, you must navigate a series of cruel erotic games and decide whether to succumb to the club's wealth and carnal pleasures or maintain your principles.
Will you resist the club's temptations and uphold your values, or will you indulge in the twisted games and revel in the club's excesses? Or perhaps a budding romance will blossom, prompting you to turn your back on it all and choose a different path. The choice is yours in this provocative and thrilling game.
Installation and gameplay:
1. Unzip the archive [Rus]Pale.Carnations.Ch4.Up1.zip to the Documents folder (so that there are no nested folders). The path to the RPA should be as follows:
Documents/Admin_Island/pale_carnations_rus.pornoisland.site/game/RPA archives will be stored here.
2. Install [Rus]Pale.Carnations.Ch4.Up1.apk
3. Grant all the Rights and Permissions to the installed game (apk).
4. Launch and enjoy the game!