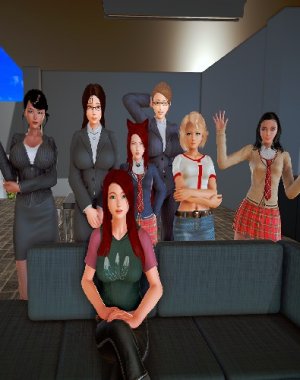 Game size: 1.2Gb
Year: 2020
Updated: 09.09.23
Versions: v.0.23
Description:
After a recent breakup and eviction notice, a young man reconnects with his mother, whom he hasn't seen in over two decades. He decides to leave town and move in with her, along with her two daughters from a different marriage. This new living situation opens up new opportunities for work and leisure, as well as the chance to redefine his relationships with his newfound family.
As the protagonist, you'll have to make choices that will impact those around you. How will you navigate this new family dynamic, and what actions will you take that will affect your relationships with your mother and stepsisters? The possibilities are endless, and the outcome is entirely up to you.
Installation and play:
– Run the installation of the .apk file;
– Play.