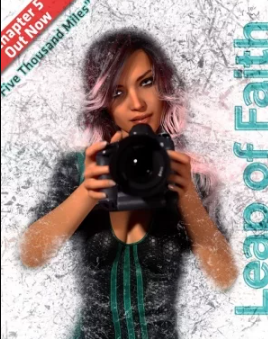 Game size: 1.7Gb
Year: 2020
Updated: 06.05.22
Versions: Chapter 8 [v.1.0c] Description:
One day, you wake up realizing that life has much more to offer than what you've experienced so far. After two years of wallowing in lost love, you finally make the decision to move forward and start living a different life. Through your choices and opportunities, you'll be led down a path you never thought possible.
Leap of Faith is a tale about the bonds of friendship and romance, and the journey through early adulthood. The story maintains a comedic tone throughout, but at times, it also deals with serious issues that arise along the way.
Installation and play:
– Run the installation of the .apk file;
– Play.